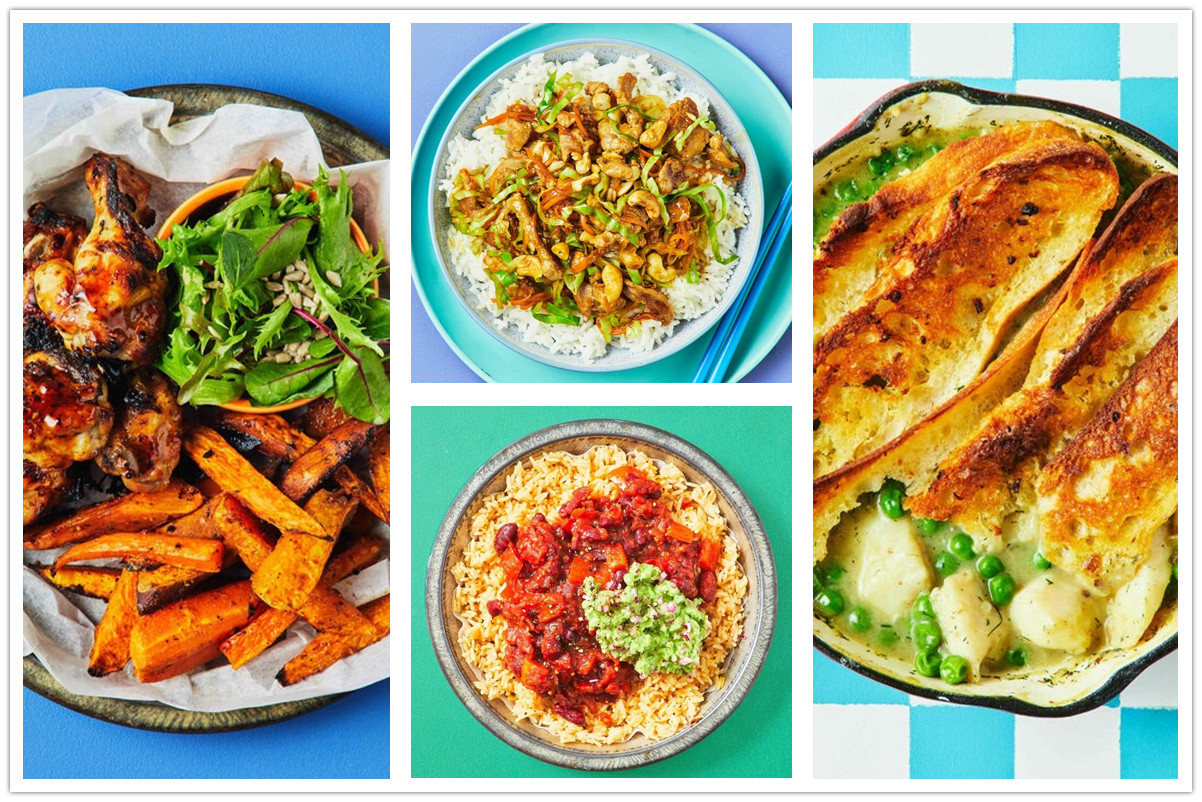 Are you bored of eating the same types of food week in and week out? Here's a refreshing list of seven dishes that will enliven your weekly menu and provide a much-needed break to your taste buds.
1. Smoky Barbecue Beans and Rice
Over-indulged on the weekend? Start your week with this delectable vegetarian dish. All you need to do is put together cooked rice, sauteed veggies, and cooked beans for your daily dose of protein. Serve with a ripe mashed avocado for extra yumminess.
Time to add some chicken to your dinner table. What better than a spicy sub? Pickled veggies such as carrots and cucumber, combined with roasted chicken with Cajun seasoning, spread on a warm baguette is the perfect weeknight dinner. Top it with mayonnaise and you're in dreamland.
3. Crumbed Beef Meatballs
How about some hearty beef meatballs for a midweek dinner? For this classic dish with a twist, cook meatballs with barbecue seasoning. Serve up with some mashed potatoes and an onion gravy made with some barbecue sauce. Add peas as extra veggie portions.
4. Super-Fast: Pork and Cashew Stir-Fry
Stir-fries rock when you are rushing to meet your deadlines before the week closes. And that's what this dish provides – a quick hearty meal. All you need to do is stir-fry some pork and separately some veggies. Cabbage goes well with this dish. Serve up with some cooked rice.
5. Comfort Food: Crumbed Mac 'n' Cheese Bake
Yay! Friday night! Comfort food in the oven as you look forward to the weekend. So here comes a delectable dish made of cooked pasta, peas and cheese that you can oven-bake with breadcrumbs to get a golden hue and a silky texture.
6. Irresistible Roast Chicken Wings
Party on the weekend? What better than some carefully cooked roast chicken wings? And this doesn't have to be hard to prepare. All you do is prepare the chicken wings and throw them in the oven. Don't forget to roast some veggies on the side. Carrots and sweet potatoes do the trick.
7. Kid Approved: Creamy Fish Pie
How about some fish on a lazy Sunday afternoon? The best part of this dish? Kids will gobble it up. Bake the fish separately and cook the filling on the stove top with milk, stock and dill. Combine the fish with the sauce and serve with a warm baguette.