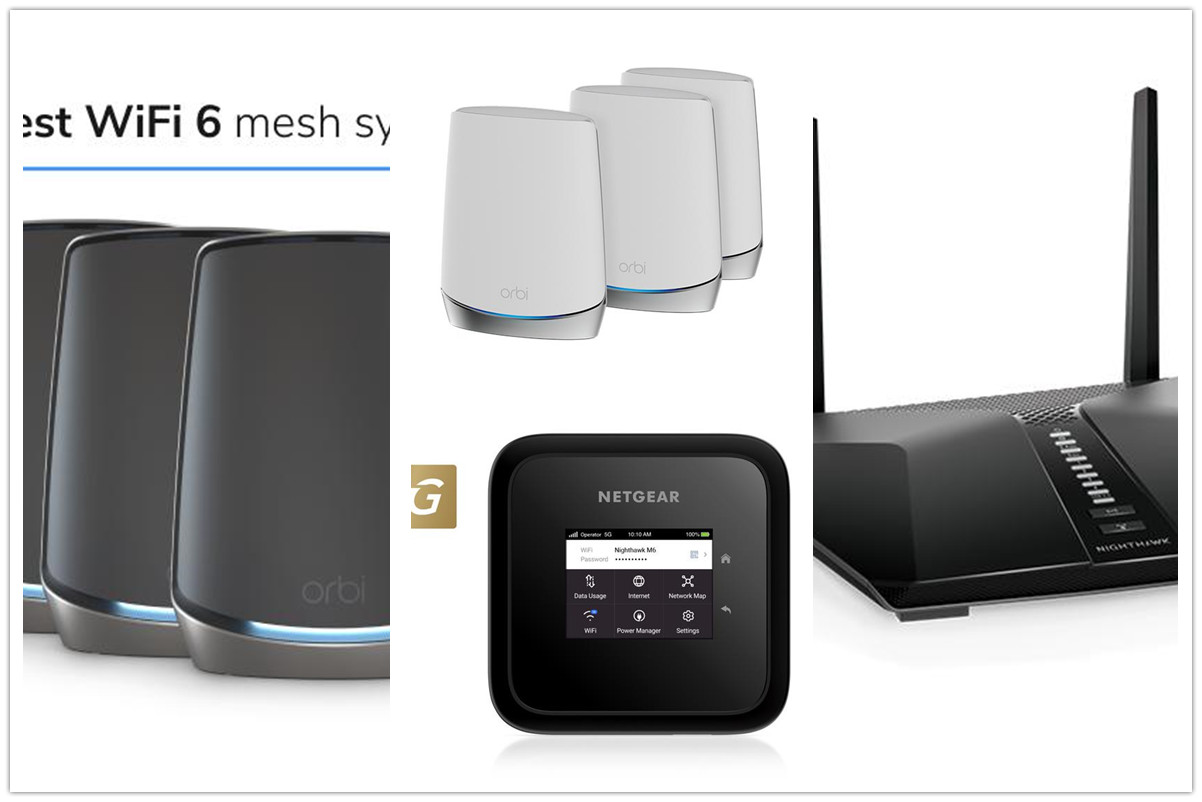 1. ORBI 860 SERIES TRI-BAND
If you've got plenty of devices connected to your home network, the Tri-Band build of this mesh system will ensure max speed towards all of them. It also includes a 10 Gig Internet port for cable and fiber services of the highest quality. If you're a fan of wireless connection, an upgraded antenna design will give you a 20% boost.
2. ORBI 960 SERIES QUAD-BAND
The industry-first Quad-Band, this Orbi will fulfill all your needs across up to 9000 square feet. It provides 16 simultaneous WiFi streams with the help of a 6GHz WiFi 6E band. A dedicated 2.5 Gigabit Ethernet port delivers the fastest wired connections possible.
Get yourself a home solution in the form of a mobile network with 5G speeds of up to 2.5Gbps. The LCD touchscreen interface allows you to customize settings easily, with a Snapdragon X62 Modem-RF system behind it. You can also plug your WiFi router into the 1 Gig Ethernet port for improved capacity.
4. ORBI 750 SERIES TRI-BAND
Depending on your needs, the Orbi 750 series offers various coverage packages – from 5000 to 12500 square feet. You'll be able to stream, game, or video call on up to 40 devices simultaneously with no buffering.
5. NIGHTHAWK 5-STREAM DUAL-BAND
Speed and safety are two trademarks of this Nighthawk router. 5-Stream WiFi goes up to 574Mbps + 3603Mbps while the wired connections are available through five different Gigabit ports.
6. ORBI 760 SERIES TRI-BAND
Stream as much as you want at up to 5.4Gbps with the WiFi 6 of Orbi 760. Its unique design helps you achieve top-notch performance and includes as many as seven Gigabit ports. Also, with Netgear Armor included, your connected devices will be safe from hackers, password thieves, and so on.