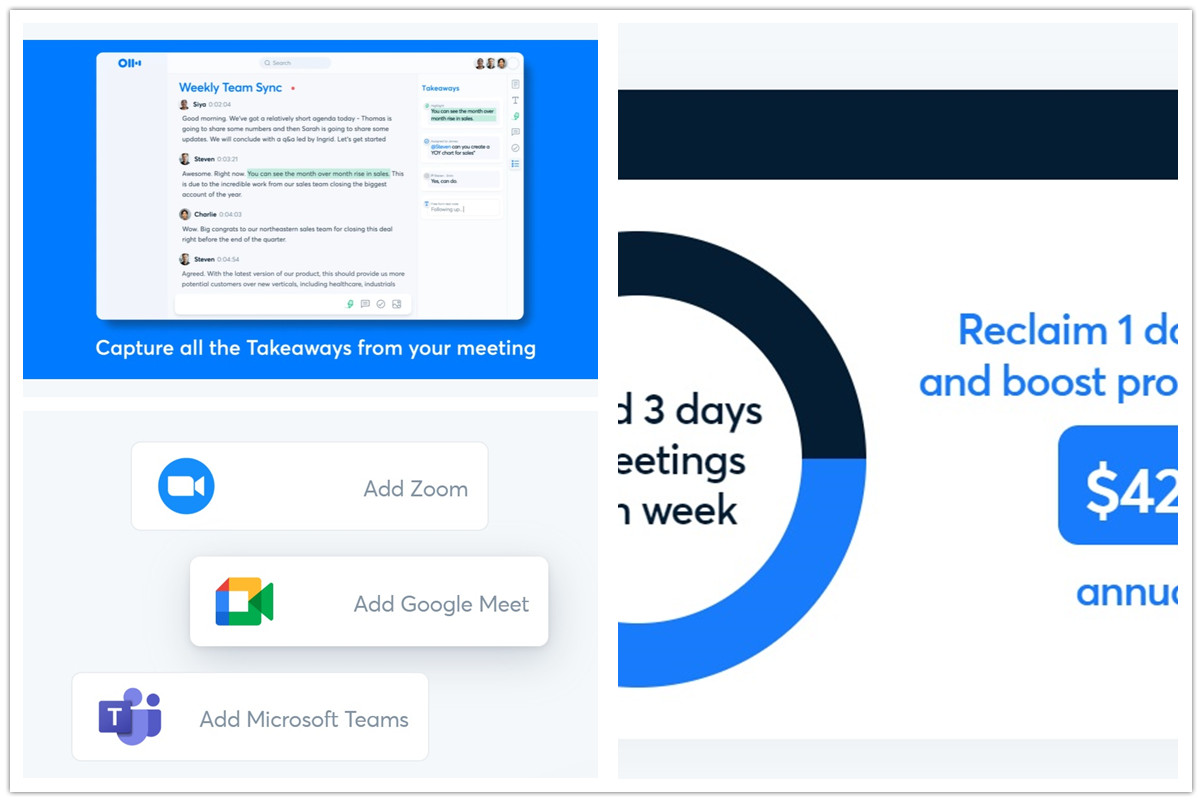 Technology is improving day by day and the growth for the better. And that Otter.ai is up to; it has come up with technologies that enable information from voice conversations to be quickly actionable and accessible. The main goal of this brand is to come up with new and effective ways to a better team and individual performance in life, classroom, and business. And though it is a startup company based in Silicon Valley, they've proven to be the real deal because, to this end, most intelligent venture investors have endorsed them.
Unlike in the past, where you could follow a zoom meeting while struggling to take notes, Otter.ai remedies that problem. It automatically joins the chosen meetings and offers you live transcriptions that you and your colleagues can see and highlight as the meeting is live. We like this brand because they provide you with an opportunity to choose between business and enterprise plans. Plus, the two plans are affordable; you'll get the value for your hard-earned money.
Further, we like OtterOtter because it supports your day-to-day workflow since it is intuitively built and designed into your daily tools for flawless combination with your most video and calendar meetings applications.
In addition, participants have the opportunity to launch live transcripts directly from applications like zoom and follow along, read, scroll back, when need be, yet at their own pace, rather than closed captioning. Besides, this product offers you an automatic summary. You'll be provided with meeting analytics and your overview of the keyword discussed in the meeting. Better still, you can conveniently share OtterOtter for extra edits and even team highlights.
In a nutshell, Otter.ai is the next big thing to make life easier and better. If you need to find out more about the product, don't hesitate to check out what they have at otter.ai.