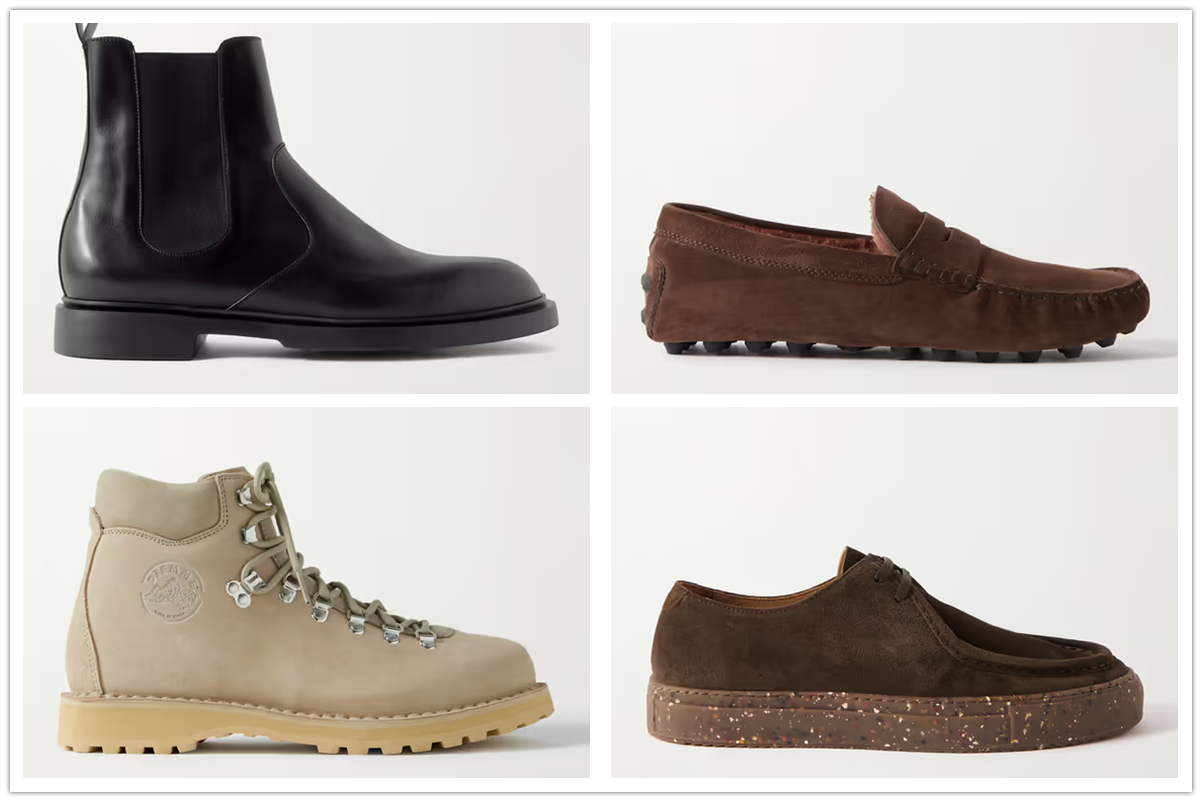 You can have stylish men's shoes and boots to leave a lasting impression and surprise your surrounding with the best matches. Here are the top 8 men's shoes and boots to match any style.
1. J.m. Weston Leather Boots
J.M Eston Leather Boots feature leather material and black color. When the leather adds a classic touch to your personality, the color will allow you to wear most of your outfits. Some other features are sturdy rubber soles, pull tabs, and elasticated side panels.
2. Gommino Shearling-lined Shoes
Gommino Shearling-Lined Shoes look stylish and can be perfect for a trendy look. You can have this one when you want to look stylish on a specific occasion. It uses brown suede and soft suede lining with rubber bases. There will be signature pebbles to offer additional grip.
3. Roccia Vet Hiking Boots
Roccia Vet Hiking Boots look stylish and sturdy. You can wear these shoes in city environments and for your adventures. It will have lightweight soles, and you can also have the best ankle support while exploring your adventure. It features a padded inner lining to offer additional stability and comfort.
4. Larry Regenerated Derby Shoes
Larry Regenerated Derby Shoes are classic and timeless accessories you can wear with most of your outfits. The design and material make it super comfortable and sturdy. You can have this versatile pair and wear it in any unconventional and conventional functions. This shoe features rubber soles and uses recycled materials.
Many prefer leather boots since this simple accessory can transform your look. The leather material adds sophistication to the personality of the wearer. Since it features a traditional hiking style, you can wear it for your adventure. It has metal eyelets, gripped soles, glossy leather construction, and a more polished feel.
6. George Patent-leather Shoes
George Patent-Leather Shoes can be perfect for your office and formal events. The shoe looks classic and trendy and can inspire any who believes in maximum durability and stylish design. You can wear it to make a refined impression and impress your surrounding. The sleek patent leather, ribbon laces, and supple linings make it a must-have for many.
Jason Chelsea Boots feature a simple design but can transform your look instantly. Also, you can wear it with both formal and informal pants. It has supple full-grain leather, a durable rubber sole, and elasticated panels. The fitting will be flexible and can support different activities.
Leather Oxford Shoes can be your best office companion. You can wear it for business meetings and other formal occasions. The material is leather, the color is black, and the style makes it perfect for official settings.