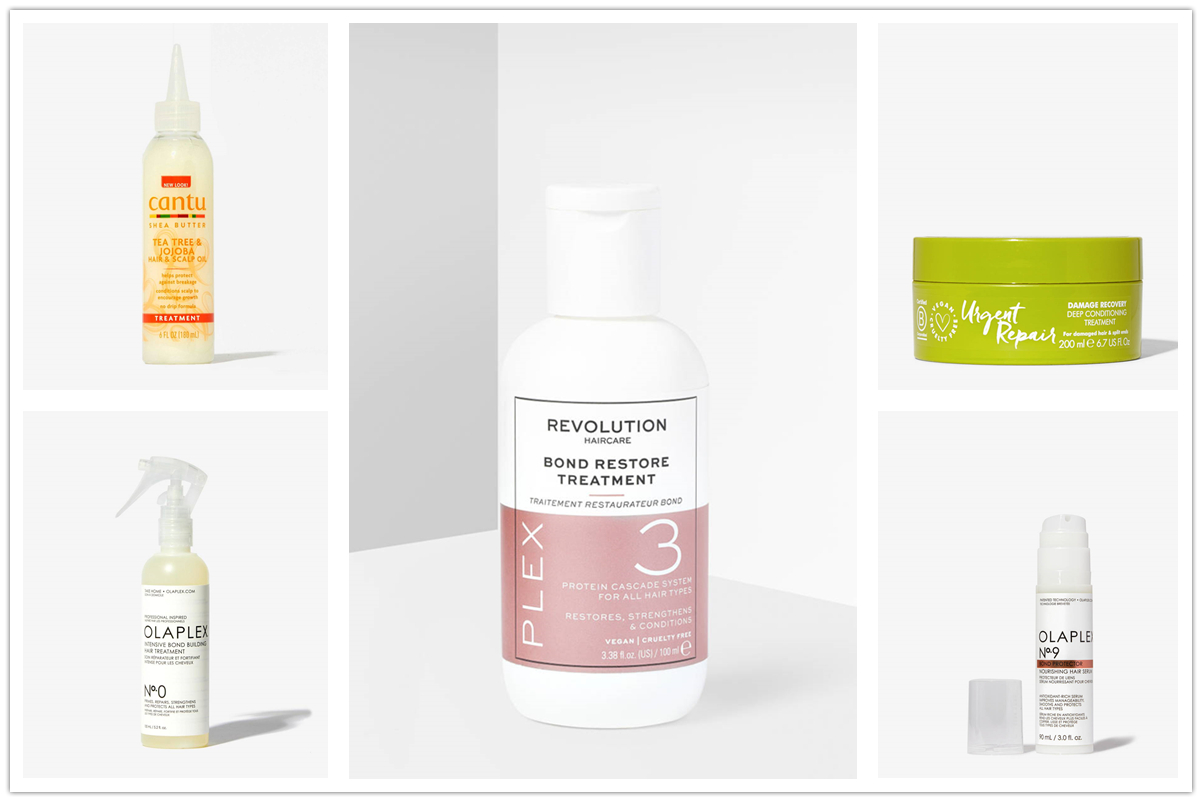 To keep your hair looking and feeling fabulous, you must pick the best product for your hair care routine. For healthy hair growth, you need a healthy scalp. Therefore, let us look at the best scalp and hair treatment products that will make you confident when you look in the mirror.
1. Tea Tree And Jojoba Hair And Scalp Oil
Packed with nourishing ingredients that will change the texture of hair, this hair and scalp oil is perfect for weaves, hair, or even extensions. It conditions and soothes the scalp and encourages healthy hair growth by nourishing the roots. Moreover, the pure shea butter infusion treatment protects the hair from breakage.
2. Plex 3 Bond Restore Treatment
If you have damaged and dry hair, this is the best treatment to restore and condition it before you use the conditioner and shampoo. It helps to restore and strengthen hair from the inside out. The formulation of conditioning agents leaves your hair healthy and smooth.
3. Urgent Repair Deep Conditioning Treatment
Grab this product to give your hair deep conditioning treatment full of intense protein-rich superfoods for overworked and damaged hair. Avocado oil and kale extract restores shine to lackluster hair and improves hair strength, thus preventing damage.
4. Magical Minis Gift Set
For your hair care, this five-piece mini haircare set is all you would wish for a festive event. It carries all hair essentials that protect and restore your locks to see you look elegant for any occasion.
5. Little Gems Nourish And Shine Set
Give your hair the best treatment with this Little Gems set. It contains an elasticizer deep conditioning treatment and booster that works well to keep your hair super nourished and free from damage.
6. No. O Intensive Bond-building Hair Treatment
Use this product today for soft and shiny locks, and bid goodbye to be dry and damaged hair. It strengthens, rebuilds bonds, and protects strands from damage. You can use it on all damaged hair because it works perfectly.
7. No.0 Bond Protector Nourishing Hair Serum
Relieve yourself of the stress of hair repair with this product which is weightless with leave-in anti-damage hair shielding serum. It can last up to 48 hours and thus can protect your hair from extreme heat. Moreover, it is enriched with anti-oxidant algae extract that leaves your hair soft with a satin shine.
8. Prewash Weekly Detox And Scalp Treatment
Before you apply shampoo, use this product to get rid of product build, fortify the scalp and keep your hair smoother and smoother. It stimulates hair growth thanks to the blend of thyme, grapefruit, and witch hazel. So, with the refreshing scent, you must take advantage of this product.