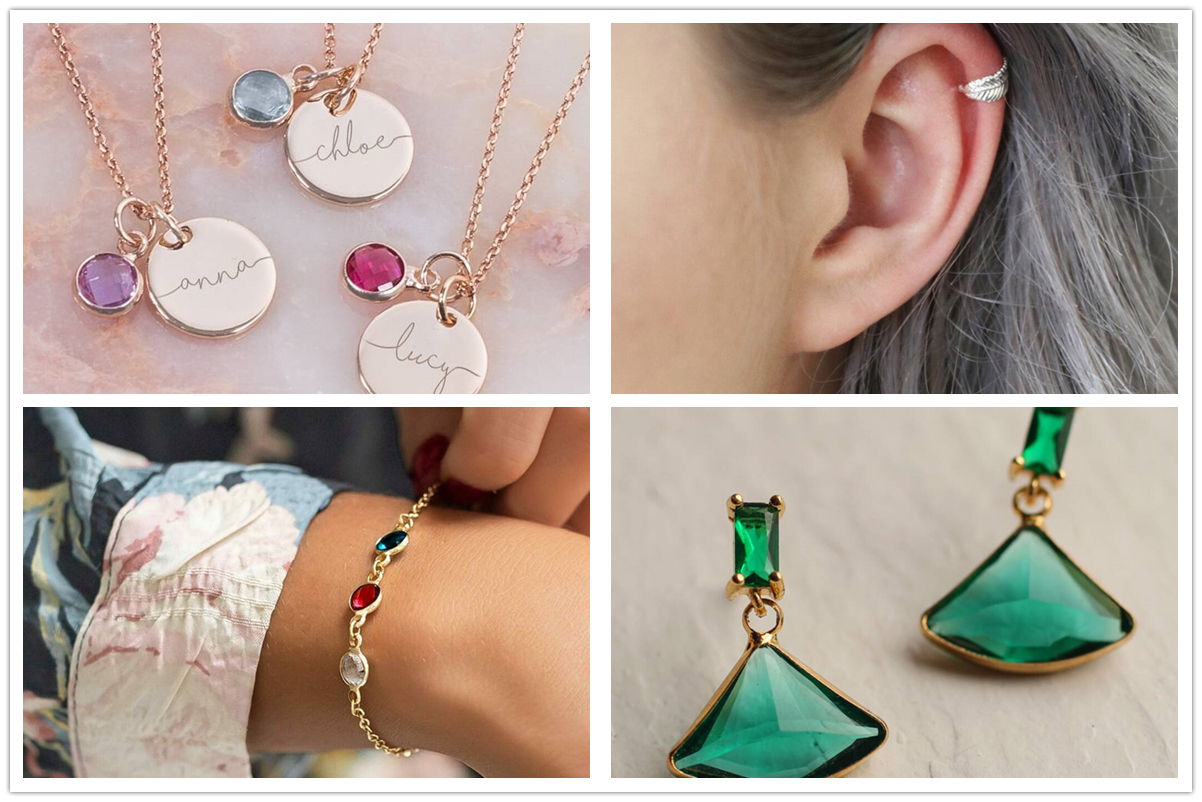 Lady Jewelry is a flattering accessory. Earrings, necklaces, and rings are timeless pieces many people love. It becomes more special with birthstones and personalized details. Here are 7 Lovely Pieces of Lady Jewelries from Not on the Highstreet online shop.
1. Birthstone Necklace With Initials
A birthstone necklace with initials is a pretty accessory. It also serves as a good luck charm. It is jewelry that harmonizes with its owner.
2. Silver Feather Ear Cuff
Youthful ladies would love to wear a silver feather ear cuff. It is cute, lightweight, and dainty. The details on this jewelry are intricate. It is indeed an artistic piece.
3. Colorful Family Birthstone Bracelet
Wear not one but all of your family member's birth charms altogether. A colorful family birthstone bracelet is an attractive piece to own. It can even pass as a family heirloom.
4. Eye-catching Green Baguette Earrings
Ladies who love fashion will adore these eye-catching baguette earrings. It has an impressive deco design that will make people stare. This lady's jewelry is suitable for a bohemian or retro-style outfit.
5. Handmade Woven Bracelets
Fans of arts and crafts will appreciate these handmade woven bracelets. It is a lightweight and colorful accessory to be worn daily. It fits perfectly casual and relaxed looks. It can also serve as friendship bracelets for the whole squad.
People fond of old romantic movies will find this vintage silver locket a catch. This item is not only a piece of jewelry. It also is a storage for personal keepsakes like photographs. Always keep your loved ones close by wearing this every day.
Do you prefer something less flashy? This minimalist ring suits the bill. This skinny jewelry is elegant and sophisticated. It is a perfect accessory for both formal and casual events.
The listed items are all fashionable and beautiful. It makes the wearer feel special whenever they have it on.