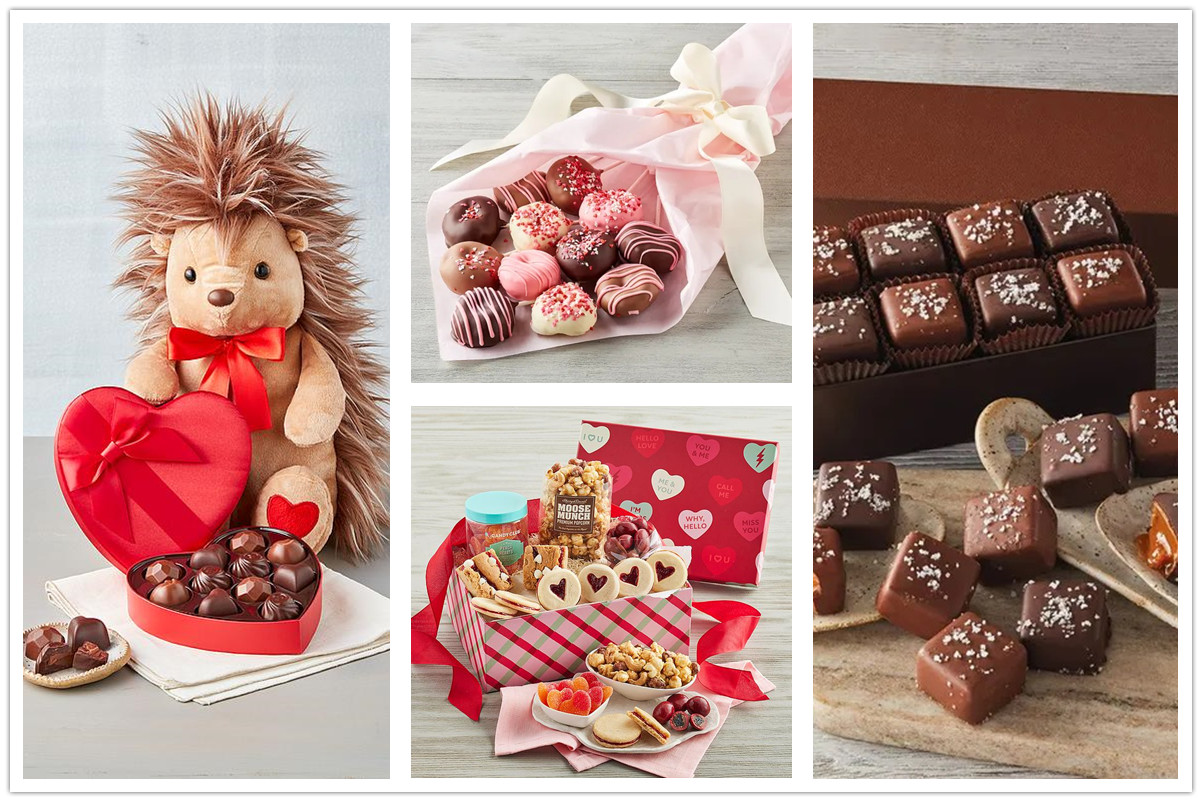 Valentine is the lover's day. Many people give presents and cards to their loved ones on this day. But the best gift would be chocolate and candy. This is sweet, beautiful and both men and women like them. Today we are going to list 7 Valentine's day chocolate and candy gifts for your loved ones.
1) Chocolate Truffles in Valentine's Day Heart Box
A classic heart-shaped box that can melt your heart with multiple tastes of chocolate.
* Have 30 truffles with 5 types each in a heart-shaped box
* Net weight of 1lb 3oz
2) Quill You Be Mine Plush Porcupine Gift
A classic chocolate love box with a porcupine to treasure for a very long time.
* Comes with a plush porcupine
* Have 11 chocolate truffles in a heart-shaped box
* Net weight of 4oz
3) Valentine's Sweet Gift Box
Send a lot of love to your loved ones with these gourmet sweets with a gift box and beautiful messages.
* Comes with multiple types of popcorn and cherries covered with chocolate and cookies
* Net weight of 1lb 3oz
4) Valentine,s Day Pretzels
Combination of two pretzel types to give the sweet and salty taste to your loved ones.
* Comes with milk chocolate covered pretzels and yogurt covered pretzels
* Net weight of 1lb 8oz
5) Mini Donut Bouquet Gift Box
This delicious gift comes with donuts in sticks with a bouquet style to melt the heart of loved ones.
* Comes with a total of 20 donuts and 5 types
* Net weight of 11oz
6) Sea Salt Caramels Gift Box
Combination of salty, sweet, and buttery caramel to surprise them.
* Comes with 20 sea salt caramels ( 10 milk chocolate and 10 dark chocolate)
* Net weight of 15oz
7) Chocolate Covered Espresso Beans and Peanuts
Espresso beans and peanuts are covered in chocolate to give the taste you will never forget.
* Comes with chocolate-covered espresso beans and milk chocolate double-dipped peanuts
* Net weight of 16oz