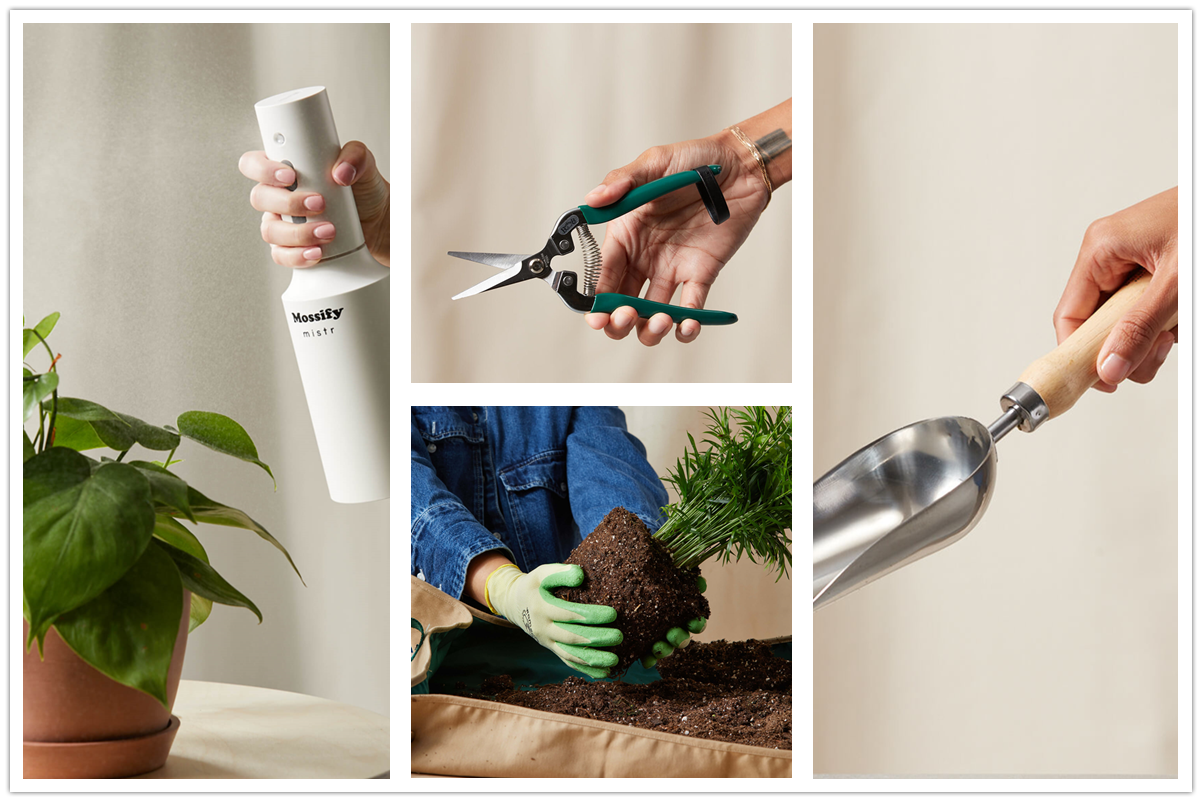 These tools are essential for your garden trimming, and maintenance.
You need to maintain your garden to make it look good and for plants to be in top shape, but you need garden gloves to protect your hands. These green Garden Gloves are perfect when you need some weeding, deadheading, and repotting. It is of nylon and latex foam, plus the waterproof quality of these gloves will ensure that you can use them longer without soaking your hands.
Even when you need to run outdoors or rush to work, this mister can help you take care of your plants indoors or outdoors. This mister is rechargeable, and when you need a continuous fine mist to add humidity to your plants, its capacity can add moisture not just to one but to several plants, including your ferns, calatheas, pothos, and more.
Pruning and trimming your plants is an essential task to snip on dead and dried leaves or to keep your garden free from bacteria. It is of stainless steel, plus the handles are of thermoplastic rubber, so it is high quality and will stay durable for a long time.
To keep your outdoor and indoor plants even-numbered, you need to remove some of them or transfer them to another area. Placing them in other pots is essential as well. With this soil scoop, adding soil is manageable. The 100 % FSC-certified hardwood, a hanging cord during storage, and a stainless steel head.
Some plants grow healthy, but they require the removal of dead or spent leaves. Pruning is necessary, particularly when you need to keep them in shape. This scissor is the perfect tool with its precise cut every time due to its premium sharpness. Some thinner leaves are the best plants to use this on, including trimming ferns, herbs, and other small-sized plants. Blades are of high-carbon steel that will not easily rust.
This plant pruner is of stainless steel and fitted with thermoplastic rubber. It can prune branches and large stems without difficulty. Maintaining your plants is now more manageable as you snip and cut on dried, yellowing leaves to ensure your plant's fuller and healthier growth.
You can use these ecopots indoors or outdoors since it is UV proof, frost-resistant, and waterproof. It is of recycled plastics and includes a saucer to catch extra moisture. This pot is lightweight, so you can grow your plant inside and transfer it to other areas of the house without complication.
This watering can is from recyclable plastic and can hold enough to water most of your plants in a hurry. It is an ideal size to add to your gardening tools, it is durable, highly attractive, and you can even choose various colors.