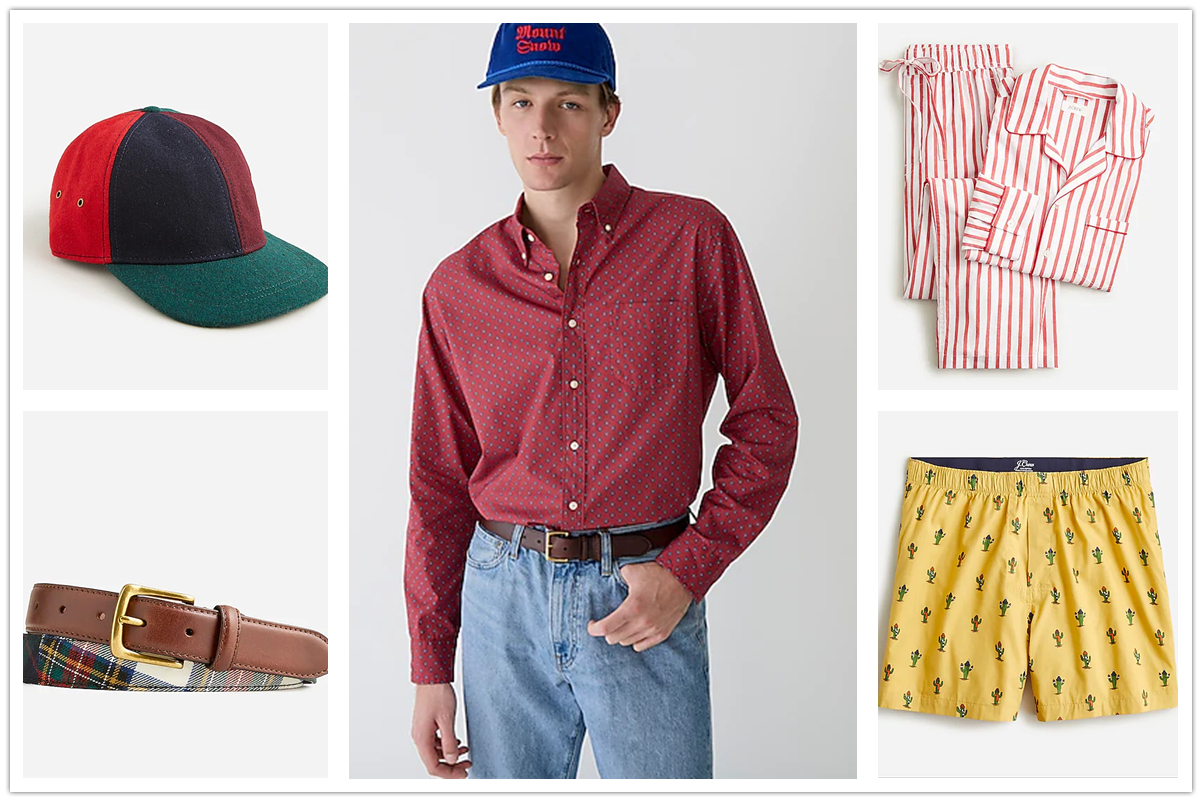 Men are notoriously difficult to buy gifts for. They never seem to know what they want for Christmas, birthdays, or Father's Day. But don't worry there are plenty of gifts that are perfect for him. Here's a list of our recommendations on Men's Gifts, so you can cross a few items off your list (or give them some ideas):
1. Marled Cotton Crewneck Sweater
This is a great go-to sweater that he can wear to work or out with friends. The marled pattern looks great and makes it different from the average sweater. It is a classic and will go with anything.
2. Heritage Wool-blend Baseball Cap
Give the gift of warmth this winter with a wool-blend baseball cap that is perfect for keeping his head warm. This hat looks great and can easily be styled for different looks. He can wear it casually with jeans or pair it with a nice suit.
3. Pajama Set In Cotton Poplin
Give the gift of a comfortable night's sleep with a cotton poplin pajama set. This is one of his most used and loved items. It is perfect for dressing down when going to the gym or around town. It holds up well even after many washes and he will love the feel on his skin.
Give the gift of a color pop with a wool belt that is both stylish and practical. The subtle pattern is fun and can be worn with a variety of looks. He will love how sharp it looks with his suits and how easy it is to tuck into his pants.
5. Secret Wash Cotton Poplin Shirt
Give the gift of a crisp cotton shirt that will keep him looking sharp while looking good. This shirt is perfect for the office or dressed down with jeans and sneakers.
Give the gift of a comfortable, dependable pair of boxers that will make him feel confident in any situation. He'll love how they look and how much he can rely on them.
7. New Balance® X J.Crew CT300 sneakers
Give the gift of a new pair of sneakers that will allow him to look good and spring into summer. The classic look and colors are guaranteed to be a hit. He'll love the fact that these sneakers are comfortable and can be worn with a number of looks.