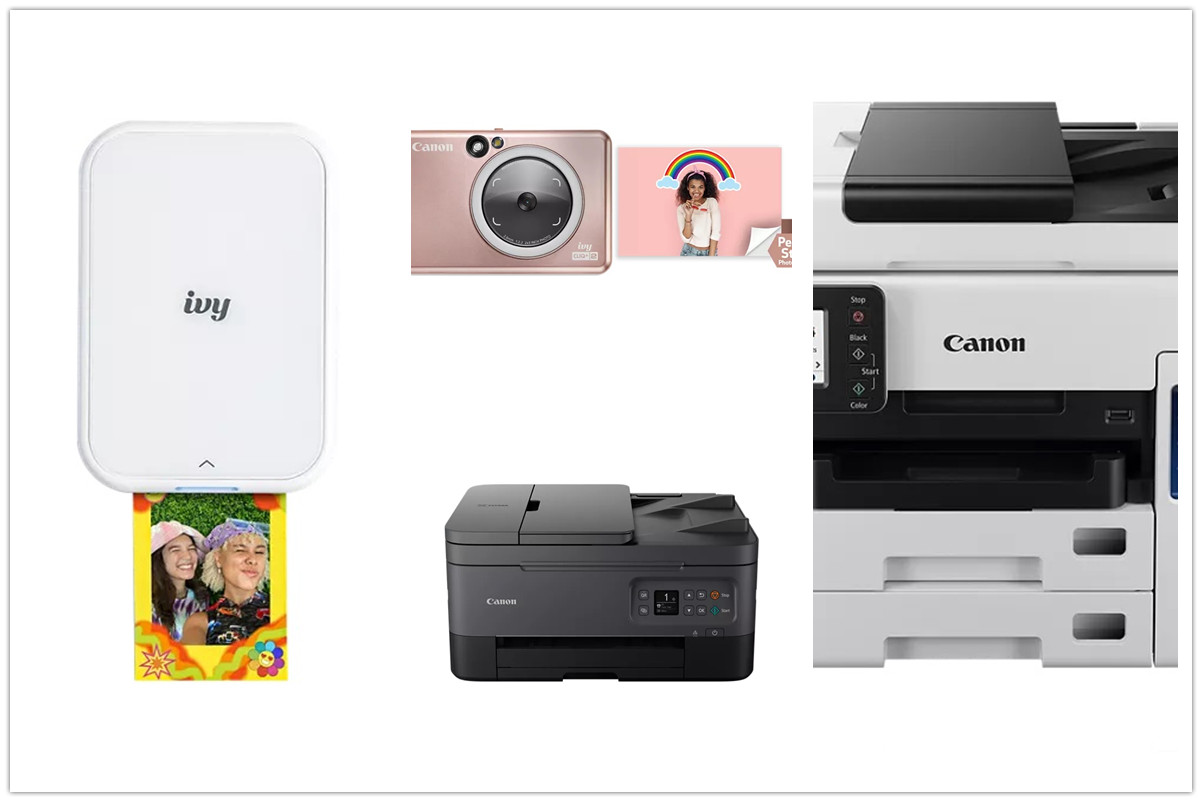 Finding a high-quality printer is not always easy. The best printers should be capable of quick printing, possess a compact design, and have ink cartridges that won't cost you a fortune. Canon offers a variety of quality printers, that are both efficient and cost-effective. Here is a list of their best 7 products.
1. PIXMA G6020 Wireless MegaTank
An all-in-one printer that's designed for optimal print productivity, this model can print up to 6,000 pages of black color and 7,700 of vivid color per ink box. It features an auto 2-sided document printing, and an impressive 250-sheet plain paper capacity. It has a Wi-Fi connection mode and can be easily connected to computers or mobile phones.
This is a compact, wireless printer that combines functionality and style. It is easy to use and can be used for different tasks, including scanning, and printing long assignments. You can easily print multi-page documents thanks to the built-in Auto Document Feeder and you can also print from your mobile phone using the Canon Print App.
3. IVY CLIQ+2 Instant Camera Printer and App
An instant camera printer you can carry along on your every special occasion, IVY CLIQ+2 Printer is great if you wish to print your joyful moments instantly. What's great about this model is the fact it can easily fit into your pocket and weighs around 5.6 ounces.
4. SELPHY CP1500 Wireless Compact Photo Printer
A modern and sleek design, increased portability and a large 3.5" display make this photo printer perfect for carrying along on your next journey. You can view and edit your photos before printing, and you can enjoy printing from your every device, like your smartphone, computer, USB stick, or memory card.
A highly efficient printer that's perfect for your job or home environment, MAXIFY GX7021 offers a monthly duty cycle of 45,000 pages. You can load up to 250 sheets of paper in each of the two cassettes and an additional 100 sheets in the rear tray. The print speeds are pretty awesome and the compact design of the machine makes it perfect for every space.
6. PIXMA G1220 MegaTank Inkjet Printer
Equipped with refillable ink tanks, the PIXMA G1220 Inkjet Printer is suitable for every modern home office. It offers low-cost printing, high-quality images, and impressive speed. It is easy to use and set up and it offers versatile print options.
7. IVY 2 Mini Photo Printer Pure White
If you wish to turn your best memories into personalized stickers quickly, then IVY 2 Mini Printer is a great option. It can easily fit into your pocket, allows mobile printing, and needs no ink to work. The printer delivers high-quality prints and can be quickly charged in as little as 45 minutes.