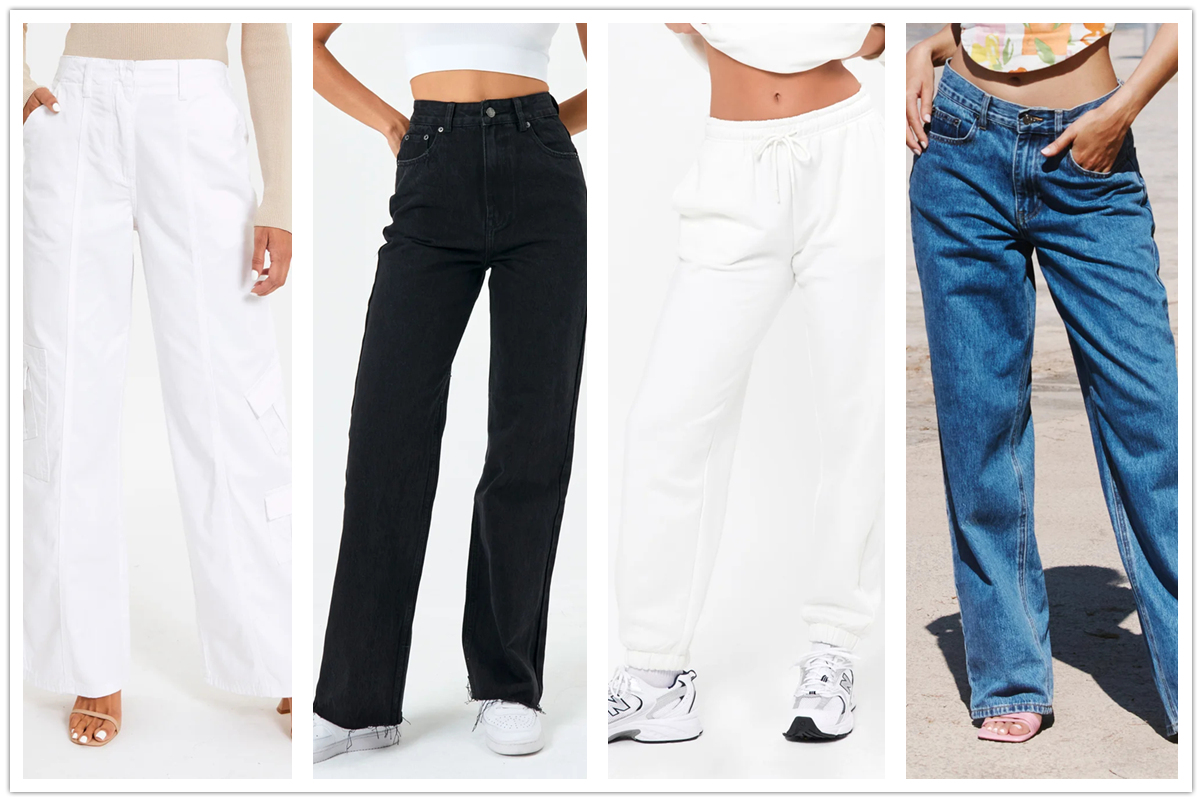 As a woman, finding the right pants that will perfectly reflect your style and flatter your looks can be challenging. However, whether pants are your favorite every day wear or an occasional choice, we have a reliable collection to choose from. Check them out below!
1. Mid Rise Straight Leg Cotton Cargo Pant
This flare leg finish pant is super durable to offer you longevity. The fabric is soft and machine wash friendly. Plus, the belt loops come in handy whenever you want to style it with your favorite belt for a perfect fit. Suitable for every occasion.
2. Straight Leg Ripped Puddle Jean
Ripped jeans never get out of style. This pair is chic for when you want to get heads turning. It will give you a relaxed feel, and let you enjoy yourself without the restricting tight feel. Style it as you please, and step out with confidence.
3. Faux Leather Stitch Pant
Want a pant that you can wear to the office, and go out with the girls in the evening? This Faux leather pair will not disappoint. It is a slim fit to highlight your curves and comes with hidden front zip fastening for a clean finish.
A tight fit and unique v front combo are a must-have in your closet. The Ponte high waist pant is suitable for every occasion. Wear it to the office, weekend getaway, and any other casual event.
5. Recycled Relaxed Straight Leg Jean
A black pair of high-waist jeans is a great way to step out, especially on those days when you don't want to put much effort, but look good. It's soft to the skin and easy to clean.
6. Organic Oversized Sweatpant
The relaxed fit sweatpant is ideal for when you want to enjoy a relaxed day. The material is soft and durable to last you a long time.
7. Straight Leg Puddle Jean
Want a pair of relaxed jeans, but don't know where to start? These puddle jeans will give you the right casual vibes, any day, any time.