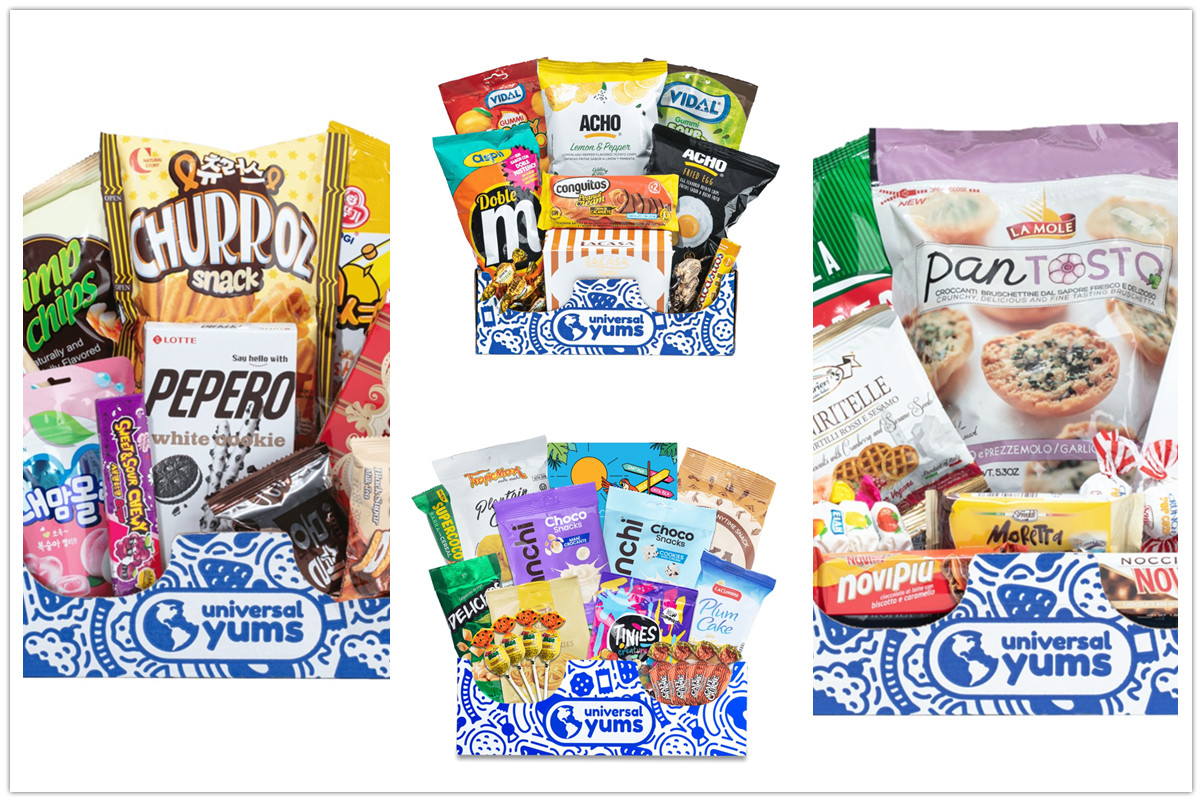 Who says that you have to travel the world just to taste a selection of sweet and savory treats from different countries? By ordering one of Universal Yum's menu of country boxes, you can taste international flavors right from the comfort of your home.
To get started with Universal Yums, all you have to do is select your preferred Yum Box size and subscription. After that, you can pick the first Yum Box you'd like to receive. That said, if you haven't decided on your first box of treats, here are some menu options you might like below!
The South Korea Yum Box isn't just full of sweet and juicy treats like its thin cookie sticks and peach chews. It also has a broad selection of savory snacks, including shrimp chips and chicken-flavored corn puffs.
If you're looking for rich flavors, the Spain Yum Box might be to your liking. Peanut cream and white chocolate caramel chocolates aren't the only rich flavors in this Yum Box. With one-of-a-kind chip flavors like fried egg and lemon pepper, your taste buds are bound for an exciting tasting adventure.
Interested in picking this menu option? Crunchy garlic and parsley bruschetta and smoky paprika chips aren't the only yummy Italian treats awaiting you when you order this Country Box. Mouthwatering treats such as almond cookies and hazelnut chocolate are also present in this box!
You don't have to book a flight to South America just to savor some Colombian coffee candies or Ecuadorian lemon chips! Just order the South America box menu option, and you can have these exotic flavors delivered to you in no time.
Ever wondered what creamy pistachio-flavored candies taste like? This is just one of the few interesting flavors included in the India Country Box. Other notable Indian snacks you might like include spicy mini lentil samosas and tikka masala corn chips!
Thanks to these Yum Country Boxes filled with delectable sweets and savory treats, you don't have to go country-hopping just to get a glimpse of favorited flavors across the globe. And who knows, your next favorite snack might even come from Universal Yum's menu options. So, go ahead and get yourself a Country Box now!